WHAT'S VRS
What is Video Relay Service (VRS)?

Video Relay Service (VRS), also sometimes known as a Video Interpreting Service, is a video-telecommunication service that allows deaf, hard-of-hearing and speech-impaired individuals to communicate over video telephones and videoconference softphone technologies with hearing people in real-time, via a sign language interpreter.
How does VRS work? "SL" means Sign Language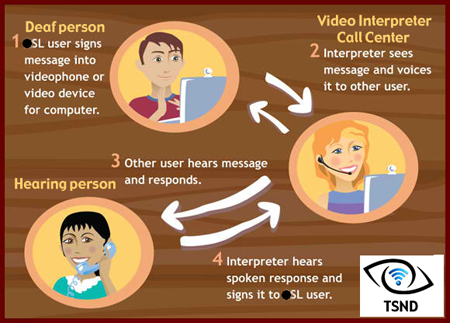 Deaf person uses Filipino Sign Language.
Video interpreter trained to translate from FSL to voice
Hearing person uses any phone to communicate with Deaf persons.